For weeks we were notified by the media that the Easley-Greenville area of South Carolina was going to have the sun totally eclipsed by the moon here on August 21, 2017. So, naturally, I set up to photograph the event. A tripod of course was an absolute necessity, so I set up with a heavy metal Gitzo model equipped with a fluid head. Because the sun was at an approximate 60° elevation that day around 3:00 pm, focusing became impractical through either the Canon's 5D Mark IV viewfinder or with the live view screen once the camera setup was mounted. Therefore, I used a CamRanger to connect the camera to a tablet. Once that was completed, I could view the camera's image on the tablet as well as being able to set the shutter speed, aperture, and ISO remotely. A Canon EF 100-400mm f/4.5-5.6L IS II fitted with a Canon 2X lens extender was used to capture the images at 800mm effective focal length. An assistant tracked the progress of the eclipse as I took progressive readings off of some tall pine trees in the background to set an approximate starting exposure. Just before the eclipse totaled, my set exposure was 1/30 sec.at f-16, ISO 400. Surprisingly, this became the exposure I use for my first shot at total, see below: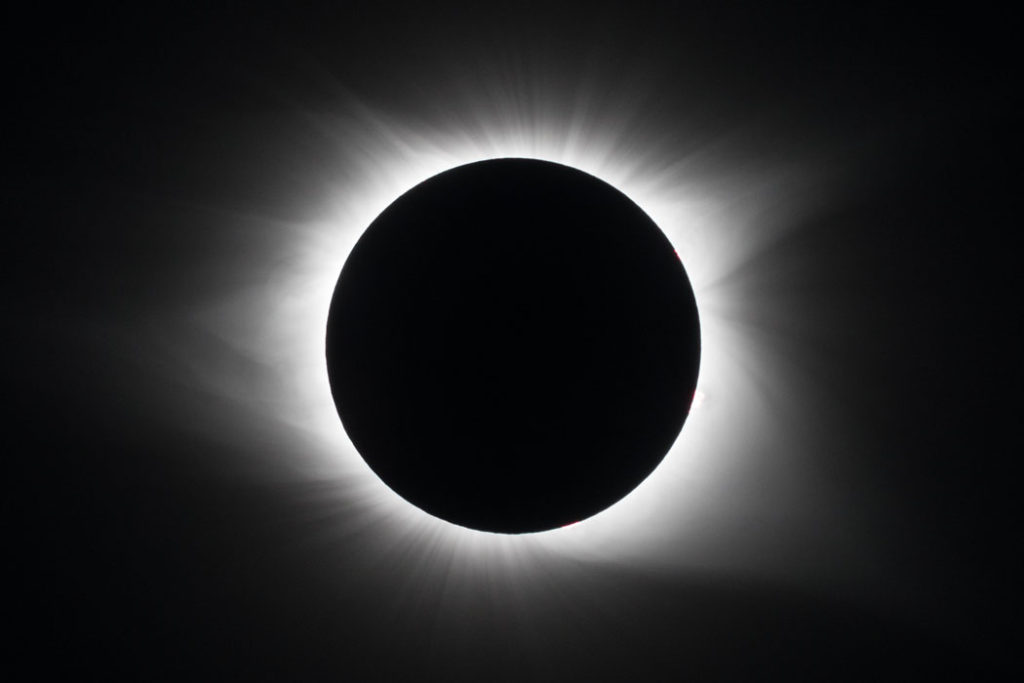 While the first image of the eclipse was nice enough, I was curious to see if more detail couldn't be brought out by reducing the exposure. Accordingly, I tried 1/125 & 1/80 sec., finally using the latter to produce my final image, below, after some enhancement in Photoshop CC (2017). If you look carefully at the corona field on the right of the sun, you can see solar flares that were not visible in the first image: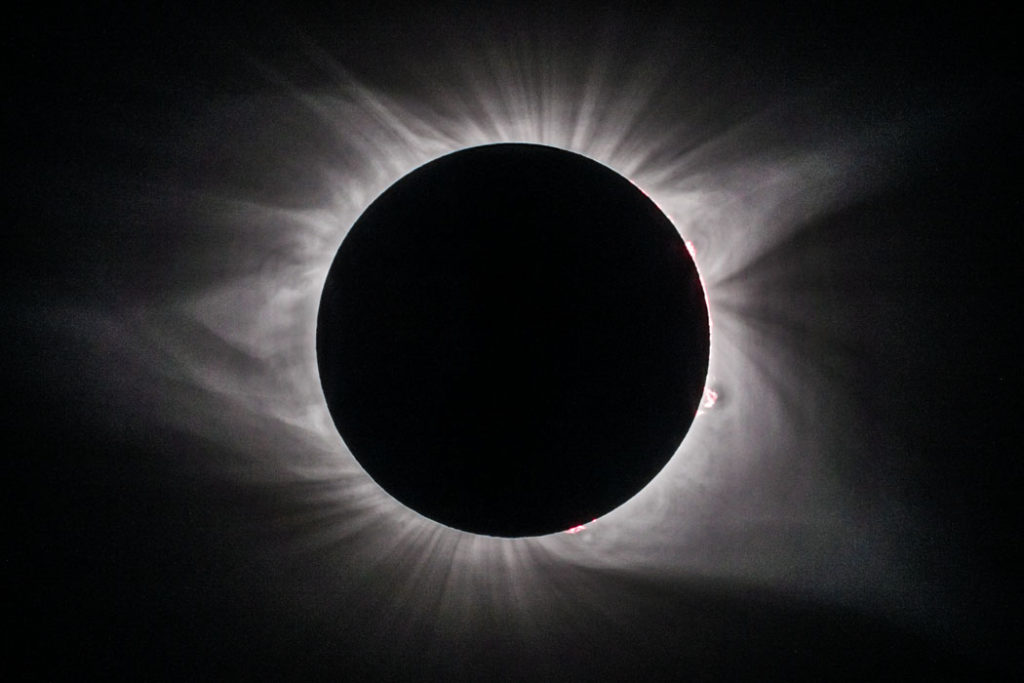 You can see a larger version of the eclipse by going to the South Carolina Gallery here.