I recently purchased a Canon EOS R and noticed that there were provisions there for high ISO noise reduction, just as there were in my previous Canon 5D MK III and 5D MK IV cameras. As I had never used the feature before, I decided to give it a try this trip around, given that noise increases directly with increasing ISO. Accordingly, the EOS R was mounted on a tripod and the scene was photographed in RAW format at ISO 100, using the new Canon 24 – 105, F-4.0, RF lens set to 105 mm. To further ensure the stability of the setup, all the exposures were made using a CamRanger to remotely trigger the shutter. A black box surround on the image below indicates the cropped portion that was used to make the comparisons that follow: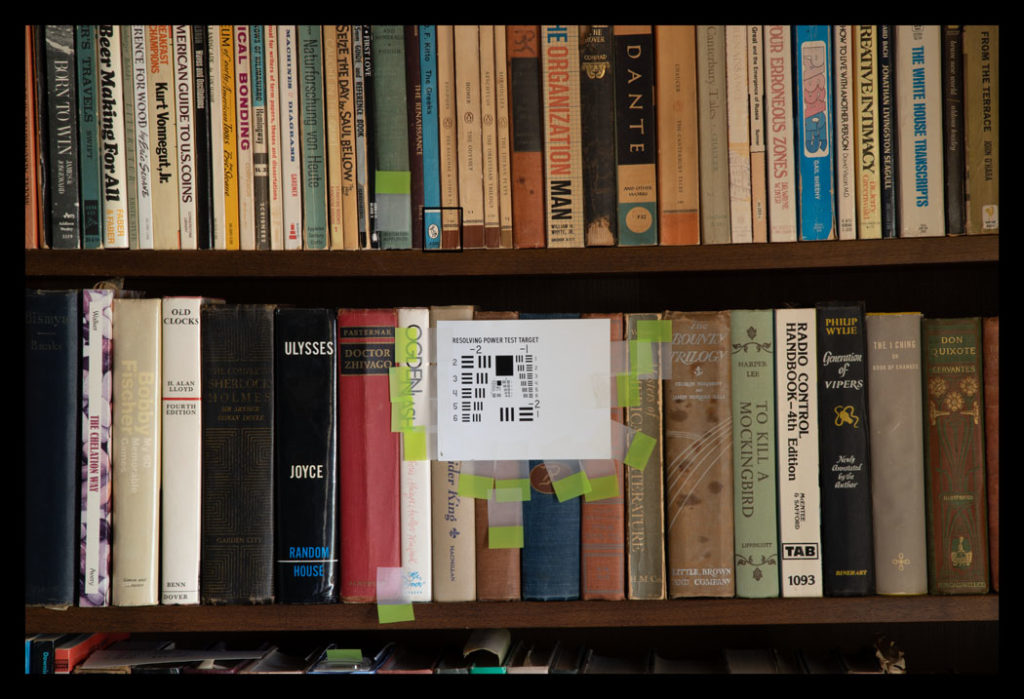 The Canon EOS R provides four settings for high ISO noise reduction: Off, Low, Std. and Hi. So a series of photographs were taken using each of these settings at ISO 12,800, ISO 40,000, and ISO 102,400. Images that were subject to noise reduction in the camera were then brought into Canon DPP, Canon Digital Photo Professional, for processing. Here the noise reduction was immediately applied to the CR3 raw files as they were imported. Importation into DPP was necessary as the in-camera "noise reduced" RAW images imported directly into Adobe Camera RAW had no noise reduction applied. The "Off" in-camera RAW files were entered into Adobe Camera Raw 11.2.1 where noise reduction was applied using the Luminance and Luminance Detail sliders; the color noise settings were left unchanged from the ACR default values. The resulting images were converted to TIFF files (ProPhoto RGB color space; 16 bit; 6720×3380 (30.1mp); 300ppi). All of the resultant TIFF files were opened directly into Photoshop 2019, then cropped as indicated above and assembled for comparison. The final assemblage was then lightened in Photoshop to make the comparisons easier to see. See the assembly below: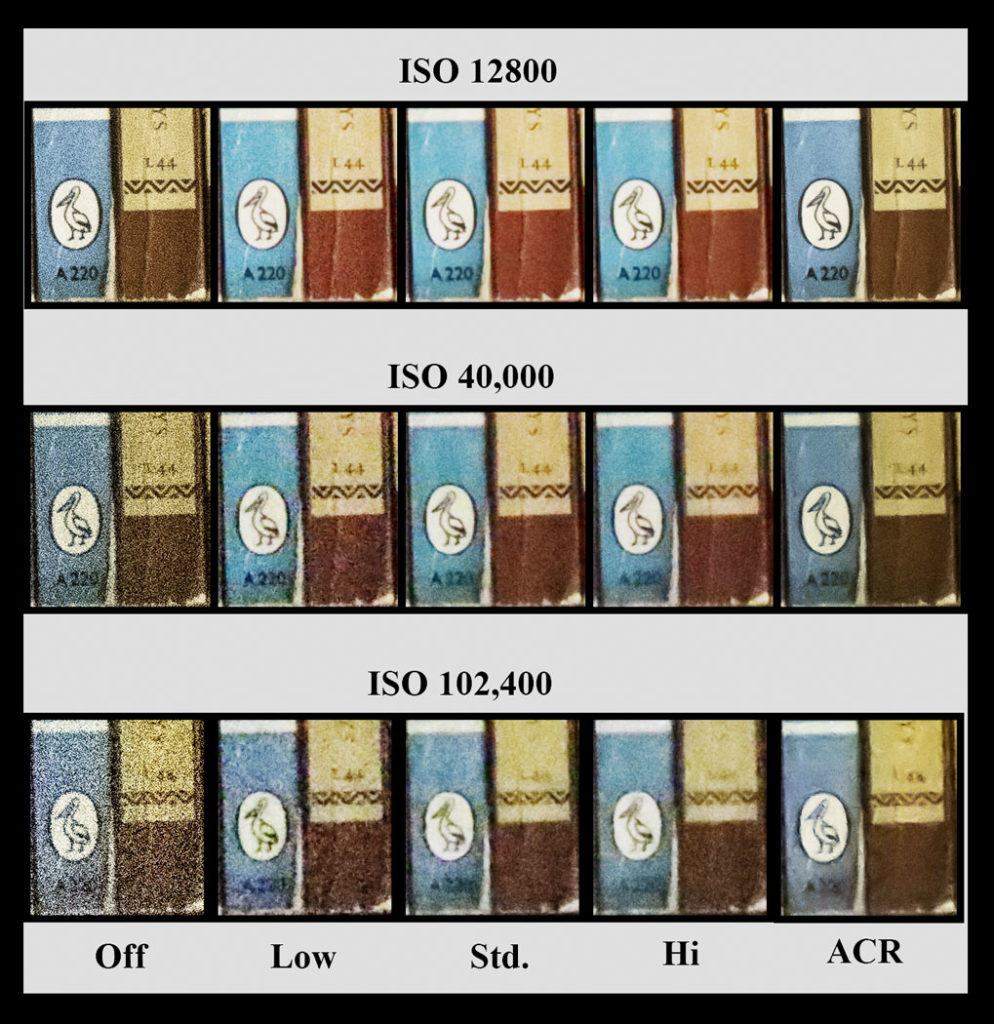 From my read, the ACR processed images show more detail, better contrast, and lower color shift than any of the in-camera noise-reduced images. The least damaging of the in-camera noise reduced appears to be the Low 12,800 image. But even that image does not seem to fare as well as the ACR noise reduced image. However, if you shoot JPG's for use as-shot rather than running the conversion from RAW's to JPG in Photoshop, then Canon's in-camera noise reduction would certainly be of benefit. For more on the subject of noise, go here.